Our homes have become the center of our universes during the pandemic and this year, buyers are seeking amenities that make living and working from home more comfortable and fun. According to Inman, here are a few of the luxury amenities todays buyer is seeking:
Outdoor space: homeowners are more appreciative than ever of private outdoor spaces upgraded with all the comforts of home. Think: swimming pools, hot tubs, outdoor kitchens, living rooms and televisions -- perfect for safe summer entertaining.
Zoom rooms and eLearning space: the home office is now a go-to amenity for homebuyers, and many are seeking quiet and aesthetically pleasing spaces for virtual school, remote work, and that perfect Zoom backdrop.
Home gyms: with fitness centers closed or operating at limited capacity, buyers want to have space for those weight rooms and Peloton bikes.
Smart home features: Smart home devices are officially here to stay. Smart thermostats, door locks, and doorbell security cameras are becoming mainstays -- especially with all those Amazon packages piling up at the door.
Sanitized homes: cleanliness and personal hygiene are at an all-time high. Dog washing stations, air filtration systems and in multi-family buildings, hand-washing stations, are becoming more common.
What are some features you would love to have in your next home? Are you ready to start your home search? Contact me and let us discuss the process and your options.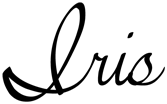 Iris LaBouchardiere REALTOR®
ABR, CNE, SRS, NHC, ASP • LICENSE #061‌6260
RE/MAX COMPASS