Here's why this is term is so relevant right now:
Typically, if you're buying a home with financing we submit a standard appraisal contingency with your offer. If you agree to buy a property for more than what it appraises for, you'll have a more difficult time getting a mortgage unless you can renegotiate a new sales price. With a contingency, you can walk away from the deal with your earnest money deposit if the appraisal comes in too low.
In today's hot market, buyers are bidding big to win multiple offer situations and in some cases, waiving the appraisal contingency. For a seller, they want as few contingencies as possible so that there is less risk of a deal falling through. As a buyer, this is a risky move. Let's say you agree to buy a home for $250,000 and the appraisal comes in at $230,000. The lender is not likely to give you a loan to pay $250,000, so you'd have to pay the difference in order to get to the closing table.
​Because the appraisal contingency exists to protect you as the buyer, it is not something we should do lightly and only in the event if it's very unlikely for the appraisal to come in low. Even in that case, you'll definitely want to be sure you have some extra savings on hand in case you need to bring more money to the table in order to see a deal through.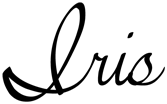 Iris LaBouchardiere,REALTOR®
ABR, CNE, SRS, NHC, ASP
LICENSE #0616260
RE/MAX COMPASS

Iris@HomesWithIris.com


713.256.8941

281-433-3300


10242 Greenhouse Rd, Bldg 1001, Cypress, TX 77433


www.HomesWithIris.com